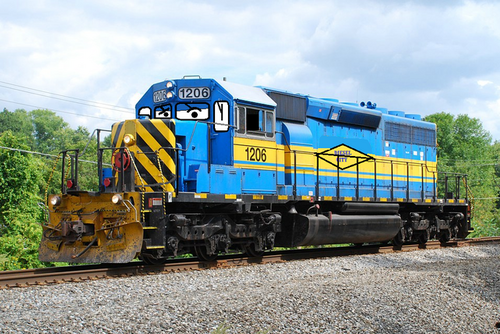 1206 (voiced by ????) is an SD40-2 diesel from Diesel City, but unlike Dash-9, he is very nice and friendly. This diesel is always ready to help out when he's needed.
1206 is based off of the SD40-2 loco from "Unstoppable."
1206 is a train that was created by Stuingtion.